Fildena CT 100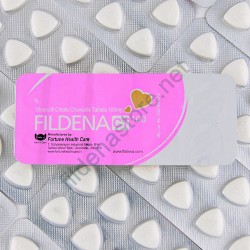 RATING:


Brand:
Fortune Healthcare Pharmacy
Availability:
In Stock
- Free Shipping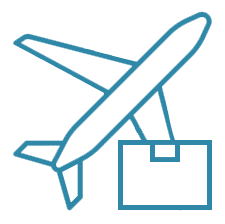 - Add to Cart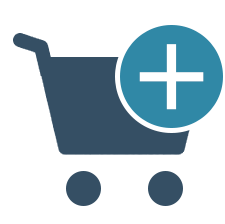 Fildena CT 100 mg | Sildenafil Chewable Tablet
Fildena CT 100 mg is one of the extremely useful medicines prescribed for the treatment of a common sexual disorder called male sexual weakness, or erectile dysfunction (ED). CT stands for chewable tablet, which is very easy to consume and acts really fast. Fortune Health Care produces and develops this medicine in a chewable pill form. The active drug composition of this medicine is Sildenafil Citrate, one of the clinically proven ED drugs.
Fildena CT 100 is a chewable tablet version of Generic Viagra, a famous blue pill used for the treatment of erectile dysfunction. It is especially helpful for men who face problems in swallowing a conventional pill. It is a prescription medicine and one should use it exactly as prescribed by their doctor.
Other Products
Key Features
Fildena Chewable 100 mg is exclusively prescribed to men who are diagnosed with erectile dysfunction; never use it for recreational purpose

The pill starts its action as soon as it gets assimilated in the stomach; you need to take it approximately 30 minutes before sexual activity

All you need to do is chew and swallow the pill orally, without even drinking water

Make sure you take the dose once in 24 hours, preferably when you wish to make love

Do not take more than prescribed dose, as overdose increases the risk of adverse events

Men sensitive to Sildenafil Citrate or undergoing treatment with nitrates are strictly prohibited from using Fildena CT 100
The Working
Fildena CT 100 (100 mg Sildenafil Citrate) enhances blood flow to the penile organ to help men experience an erection. It goes through an intricate mechanism to boost blood flow. Sildenafil Citrate negates the function of an enzyme phosphodiesterase-5 in order to increase nitric oxide secretion. When nitric oxide increases, the overall blood circulation increases. The penile organ receives abundant amount of blood to experience harder and durable erection.
Fildena CT 100 mg (Chewable Viagra) Side Effects
The plausible side effects of Fildena CT 100 mg ED Pill include headache, nausea, runny nose, upset stomach, blurry vision and nausea. These are common and mild side effects that usually go away after some time. Possible serious side effects include breathlessness, palpitations, hives, swelling of the face and uneven pulse rate. Prolonged erection, or Priapism, is one of the rare side effects characterized by painful erection lasting for more than 4 hours. This is an emergency situation that needs medical attention right away.
Write a review
Your Name:
Your Review:
Note:

HTML is not translated!
Rating:
Bad
Good
Enter the code in the box below: